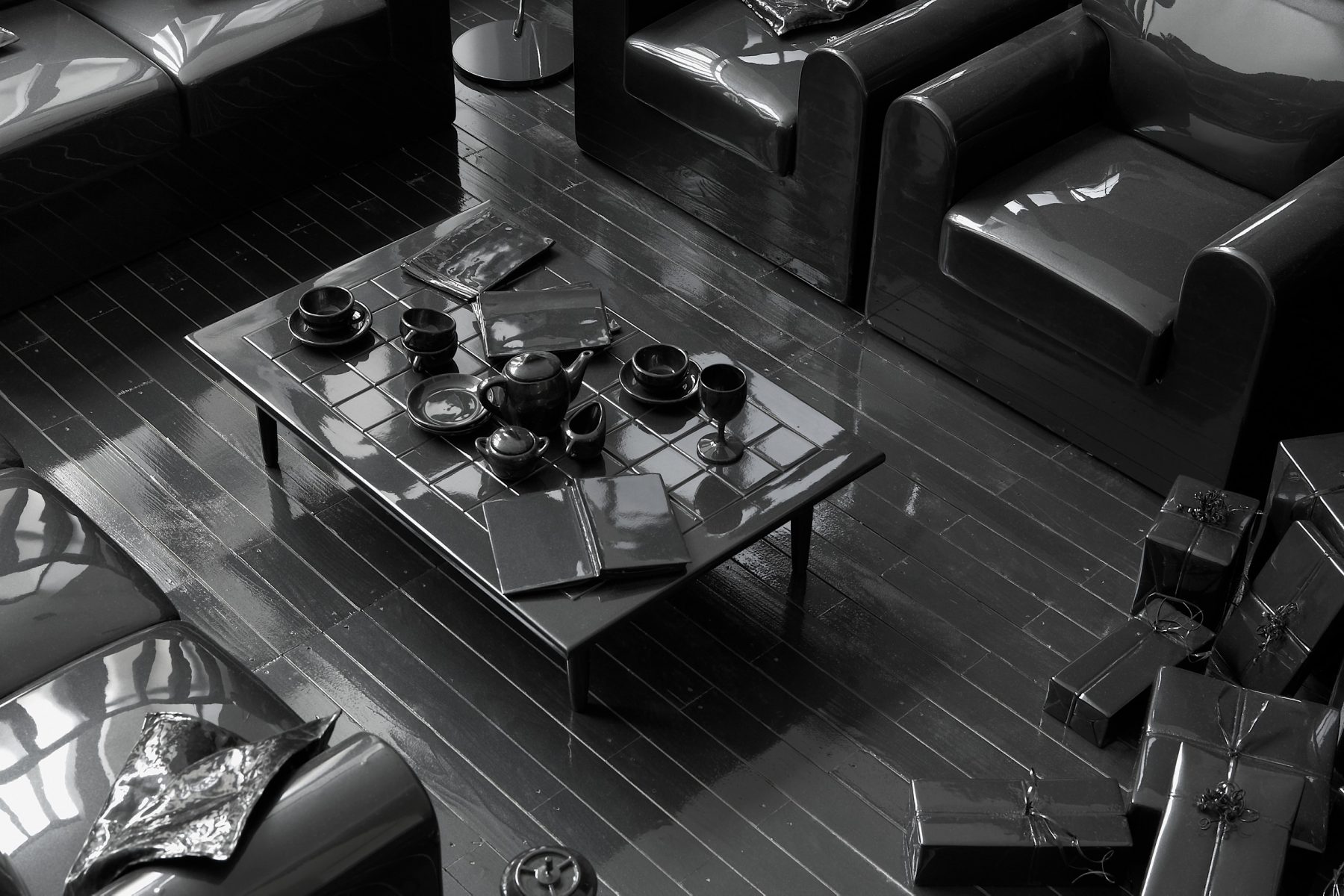 Christmas Sculptural Installation, 2006. 271 × 238 × 157 cm.
Download this image
Op de Beeck's work has often been concerned with the atmosphere of architectural spaces; models are employed as surrogates or stand-ins for buildings, their scale determined and manipulated by the artist and ranging from the minute to the gigantic. 'Christmas' is a subtly scaled-down sculptural representation of a designer living room interior, a space we might almost be tempted to enter.
The room gives on to a tall, glazed curtain-wall, and vintage-retro items – sofas, chairs, tables, a lamp and planters complete the designer look. A decorated Christmas tree and wrapped presents underline the homeliness of the scene. Yet, as so often in the artist's work, his interiors are flawed. The entire setting is painstakingly painted in a viscous black lacquer, as if engulfed by an oil slick, rather than revealing the result of superior taste. Equally, close observation reveals that some objects barely conform to the carefully controlled display – an ashtray brim-full with cigarette ends or a ramshackle coffee-table – which serve to unsettle the bourgeois smugness.